JUBILEE – ESTONIAN REPUBLIC 100
3rd INTERNATIONAL CARTOON COMPETITION 2017
JUBILEE – ESTONIAN REPUBLIC 100
Tallinn, Estonia
We have the winners of the 3rd International Cartoon Competition – Estonian Republic 100!
After two anonymous rounds (the members of the jury did not knew how others voted and who are the authors), the 32 best ones were selected out of 170 cartoons in the first round where was given maximum 5 points. Then the voting continued in the second round, where was given maximum 10 points to the best 32 cartoons in the previous round. The points were matched up by an average of 8.71 points Mojmir Mihatov from Croatia, who gets the 1st prize. Urmas Nemvalts from Estonia gets second prize with 7.57 points. However, as the following 3 participants got equally average 7.29 points, the third prize will be distributed to Sergei Semendyaev (Ukraine ), Priit Koppel and Tarmo Vaarmets (both of Estonia).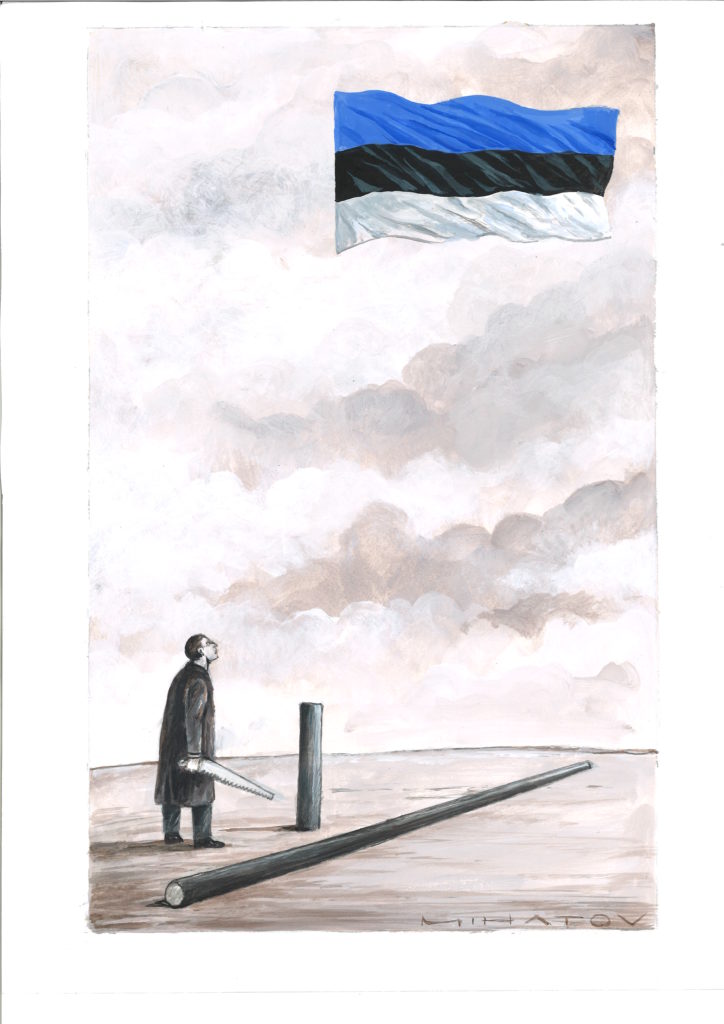 I Prize – Mojmir Mihatov – Croatia

II Prize – Urmas Nemvalts – Estonia

III Prize – Sergei Semendyaevi – Ukraine

III Prize – Priit Koppel – Estonia

III Prize – Tarmo Vaarmets – Estonia
The winners will be contacted!
Here you can see TOP 32 cartoons
Cartoons competition is supported by the: Estonian Humour Union, Estonian Humour Museum, Humorr Magazine Pilkaja (Mocker www.pilkaja.ee)), National Foundation of Civil Society, Estonia 100 organising committee, transport company Mootorgrupp.


More information:
Andrus Tamm
phone: +372 51 77 861
e-mail: andrus@eestihuumor.ee 
www.eestihuumor.ee